"He who conceals his disease cannot expect to be cured."
- Ethiopian Proverb
"He who upsets a thing should know how to rearrange it."
- Sierra Leonean Proverb
"The ruin of a nation begins in the homes of its people."
- Chanian Proverb
About AAFS
African American Family Services works with individuals, families and communities affected by addiction and mental illness. From our holistic standpoint, we provide culturally-specific chemical and mental health services that impact family preservation and promote community-based change and wellness.
AAFS Welcomes New CEO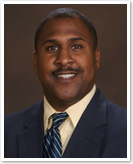 MINNEAPOLIS, MN - African American Family Services (AAFS) – a 37 year standing non-profit in the Twin Cities metropolitan area – announces the hiring of their Chief Executive Officer, Thomas Adams, PhD (ABD), MSW. Mr. Adams has returned to Minneapolis after spending the last 7 years as the Acting Executive Director/Director of Programs and Operations for The Association of Minority Health and Professions Schools, Inc.(Atlanta, GA). Mr. Adams brings 21 years of experience working with local and national non-profits, and has worked for the past 17 years in executive administration. He is a visionary and brings a breadth of expertise in growth management, quality and continuous improvement, strategic planning and fundraising.
Mr. Adams was born and raised in the Twin Cities and prior to his departure for Atlanta, spent 8 years in executive administration for several local nonprofit organizations including Summit Academy OIC, Pillsbury Neighborhood Services and The Bridge for Runaway Youth. He consults frequently with nonprofit organizations in the areas of organizational development, human resource development, strategic planning, board development, and non-profit management. "We are extremely excited to bring Mr. Adams to the position of CEO. His past accomplishments, his work on the national and local levels in the areas of mental health and health disparities, and his deep commitment to the African American community are strong assets we trust will serve us well," says Board Chair Freddie Davis-English.
For athletes we would recommend some legal steroids. They are: D-bal, Trenorol, Anvarol. They are good for bulking, cutting and strength.
Cognitive-behavioral Therapy: How Does CBT Help African Americans?